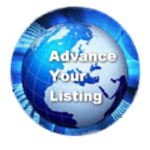 Welcome to our new Directory.  This directory has been created for Carpet Repair, Carpet Cleaning and Upholstery Cleaning Companies.  We invite you to submit your website for consideration.
This is a human edited Directory,  so please keep in mind that it may take a little time to get your company listed in this directory if it is approved.  Please use the form in the right sidebar, be sure to include a good mount of information about your services.
This Directory is a National Directory.  So what ever your state is we will consider it.  We are looking for good quality websites with good reputations. If you have any questions, please do ask using the contact form.
Thank you for visiting and please come back to visit as we continue to grow.
Cory George
Advance Your Listing
Website Designer
SEO Consultant